Shopping Cart
Your Cart is Empty
There was an error with PayPal
Click here to try again
Thank you for your business!
You should be receiving an order confirmation from Paypal shortly.
Exit Shopping Cart
an established co-op of artists and artisans working together
to build a strong art community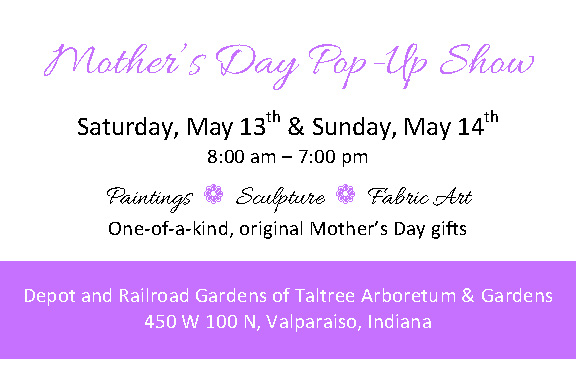 18 Artists has, since its inception in 1994, tried to be supportive of artists in Northwest Indiana. When we had a storefront Gallery, we had monthly shows for different artists in the area. We even had one for a visiting artist from Slovenia, Beba Koren. Recently we learned of a group of artists in Michigan City who are part of a center called Uptown Art Space. These are all low income artists who rent studio/living space in the building at 717 Franklin Street, and they have a Gallery on the first floor where they can display their work. We looked at our treasury and saw that we had enough to give a $1000 Scholarship/Grant to one deserving visual artist from this group. We put together an application form and received four applications. Each applicant had to send us pictures of three of their works, tell us about themselves and their goals, and explain what they wanted to do with the money.
The Board of Directors met on March 12th to review each application. After research and discussion, the Board unanimously chose the artist Kim Ward to receive the grant. Kim works in mixed media: doodles, portraits in pencil, ink and markers, and photography. She takes some of these and creates digital art with them.  She would like some day to form a non-profit organization to help raise awareness of homelessness and domestic violence and help those in need find their voices through art. We are so glad we had an opportunity to give this money to such an outstanding artist

.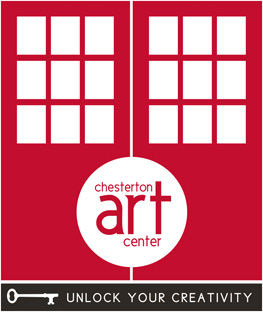 You are invited to a showing of our members' work at the Chesterton Art Center during the month of January. The Chesterton Art Center is located at 115 S 4th Street in Chesterton, Indiana. The opening reception will be held on Sunday, January 3rd from 2:00 until 4:00 p.m. We would love to visit with you and take this opportunity to talk about our mutual interests.
Check out the Chesterton Art Center website here.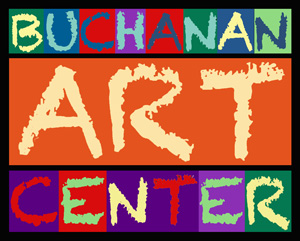 18 Artists will be showing at Buchanan Art Center in Buchanan, Michigan in September.  There will be an artists reception on Sunday, September 8th, 1:00 - 3:00 p.m.  (2:00 - 4:00 Michigan time).   Located at 117 W Front Street in Buchanan, Michigan, the Buchanan Art Center's mission is to provide a place in their community dedicated to nurturing the arts by providing a quality educational program for all ages, as well as exhibits, sales opportunities and a gift shop that support local artists and promote positive social change.  If you wish to contact Buchanan Art Center, call (269) 697- 4005 or check them out online at
www.buchananartcenter.org
.
/